Der US-Sport hat seit gestern ein interessantes Gerichtsverfahren bekommen, mit durchaus Potential zu weitreichenden Auswirkungen. Es geht um das Verfahren "City of San Jose vs Office of Commissioner of Baseball Bud Selig" (Klageschrift als PDF).
Das Verfahren in einem Satz: die MLB hat es der MLB-Franchise Oakland Athletics verboten, ein neues Stadion in San Jose zu bauen.
Dazu einen Blick auf die Sportfranchises und -Teams der Bay Area. Rund um die Bucht von San Francisco sind eine Reihe von Städte entstanden: u.a. San Francisco, Stanford, Santa Clara, San Jose, Oakland, Berkeley und knapp 100-120 Kilometer entfernt ist die Hauptstadt Kaliforniens, Sacramento.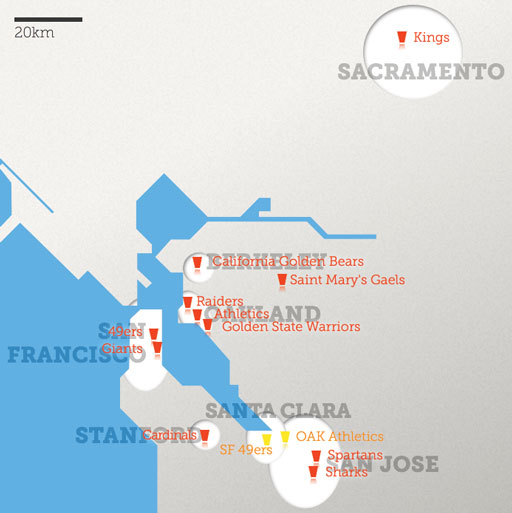 Bay Area und ihre Teams im Profisport und College
Die San Francisco 49ers ziehen 2014 in ein Stadion in Santa Clara
Der Profi-US-Sport hat eine Eigenart: die Franchises haben eine Art geschütztes Einzugsgebiet, in das keine andere Franchise ohne Absprache (und ggf.…
Weiterlesen