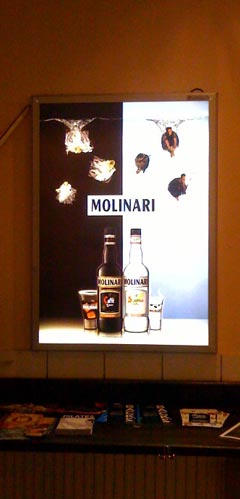 Aus Anlaß des gestrigen
Ryder Cup-Siegs, und
nun alle zusammen:
"There're only two Molinaris …
Twoooo Molinariiis!"
Der Europäische Gerichtshof beginnt diese Woche mit der Verhandlung eines Falles, bei dem eine englische Kneipenbesitzerin versucht das Recht auf freien europäischen Warenverkehr durchzusetzen. In ihrem Fall geht es darum, das ihr das Abonnement für BSkyB mit Sport zu teuer wurde (mehr als 1.000 Pfund/Monat) und sie deswegen auf ein griechisches Sport-Abo mit Premier League-Fußball umgestiegen ist. Mit diesem Grau/Schwarz-Import zahlt sie nur noch ein Zehntel der Monatsgebühren. Das fanden aber weder die Premier League noch BSkyB dufte, weswegen die Geschichte seit Jahren gerichtsanhängig ist und nun bis hoch zum Europäischen Gerichtshof eskaliert ist.
Ihre Argumentation:
If I wanted to go and buy a car, I could go to any garage I like.
…
Weiterlesen