Zur Lage der Caps- und Wiz-Nation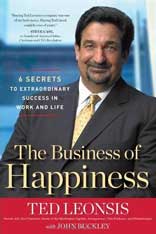 Mark Cuban/Dallas Mavericks hat längst den Rang als internetaffinster US-Sport-Franchise-Besitzer an Ted Leonsis von den Washington Capitals und Washington Wizards abgeben müssen. Leonsis zeigt sich bzgl. "seines" Sportteams über Twitter (@TedLeonsis ) und Blog (Ted's Take) wesentlich gesprächiger als der Kollege aus Dallas.
Letzte Woche hielt Freund Hamsterbacke eine 70minütige Telefonkonferenz die für alle Wizards-Dauerkartenbesitzer offen war (mehr als 600 klinkten sich ein) und ein Live-Videointerview ("Owner's Corner"), das Fragen aus dem Internet aufgriff.
In einem Blogeintrag spricht der glückliche Geschäftsmann die Gründe warum er derart kommunikativ ist.
We asked each category of fan how do they get their news and info […] As I noted, the ranking was as follows: our web site; Comcast SportsNet; The Washington Post and its network of online sites and blogs; and my personal blog.
…
Weiterlesen